NOON Collective
Gepubliceerd op 07.02.23
NOON is a multidisciplinary collective questioning how we relate to each other, in human and other-than-human worlds.
" There will be spots to discover, dance, cry and laugh but also places to land, rest, and care "
Based in Brussels and Ghent, NOON is composed by Joram De Cocker, Janka De Waele, Judith Dhondt, Iris Donders, Delphine Mertens & Jietske Vermoortele. They have various backgrounds in dance, performance, theater, graphic design and film. They translate their mutual interest to re-think/re-imagine ways of being together in performative installations.
What are your ambitions as curators of KONVOOI?
"We want to create a festival where the experience and the sensoriality of the audience are central. Next to this, we want to make space for environmental questions; questions about care and about different ways of being together. This influences our art selection, the way we work together but also the general logics of the festival as a whole. Our most important goal is to create a festival space where people feel at ease to play, connect and discover."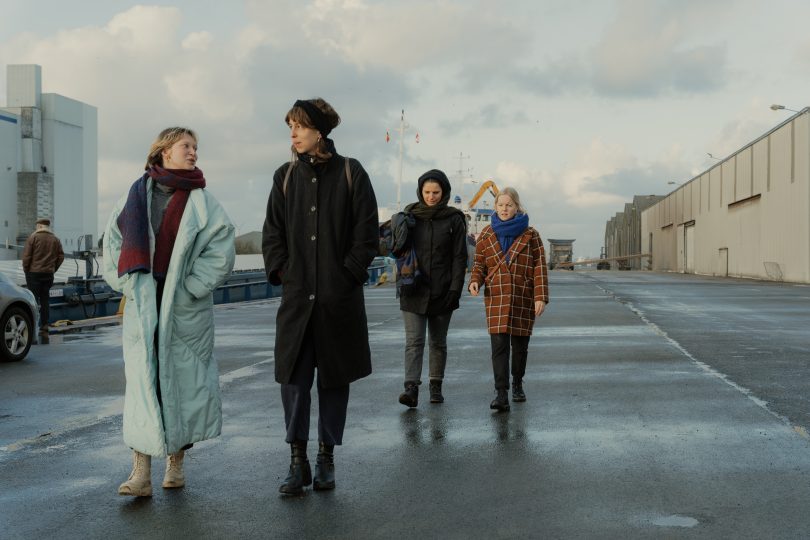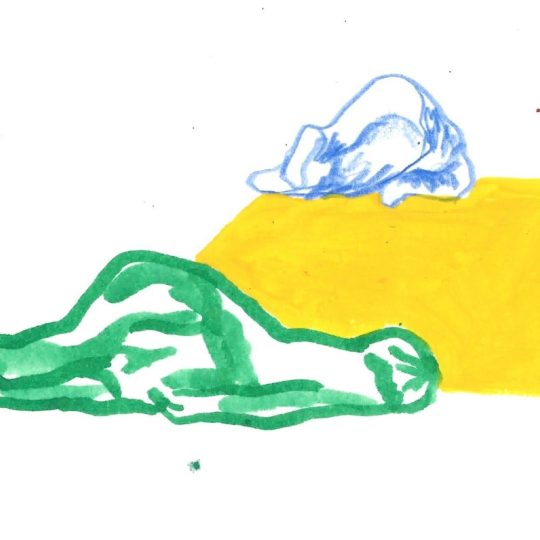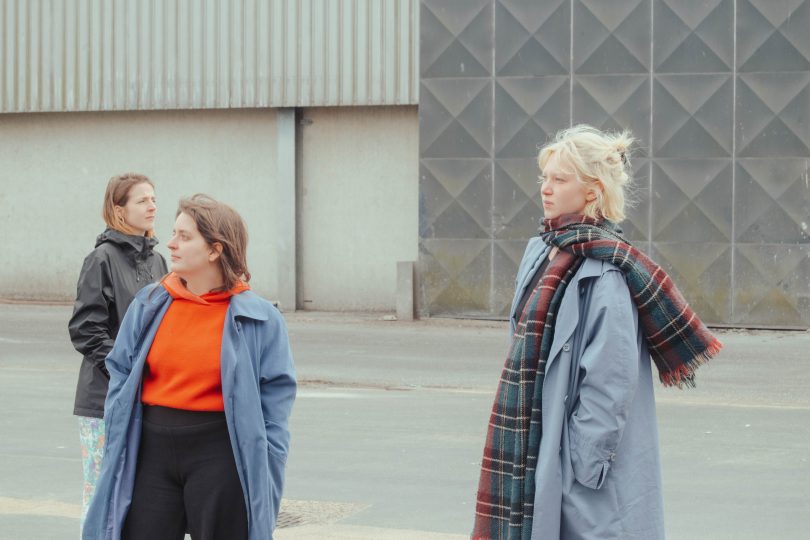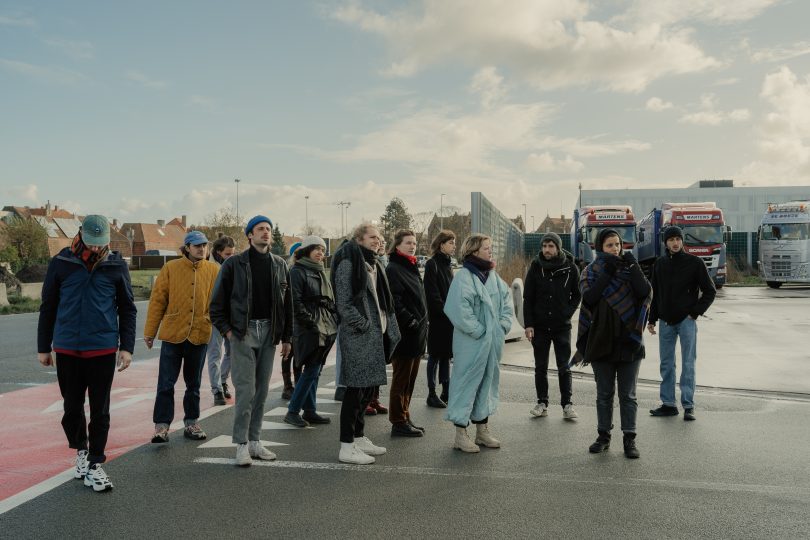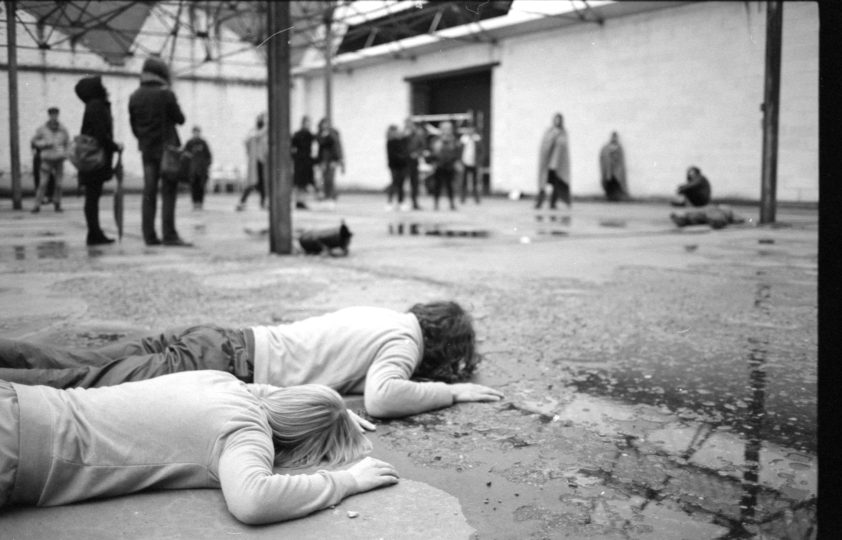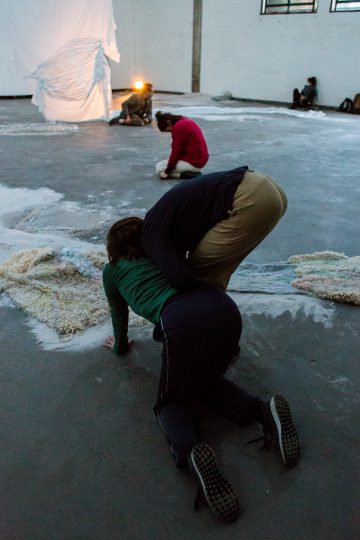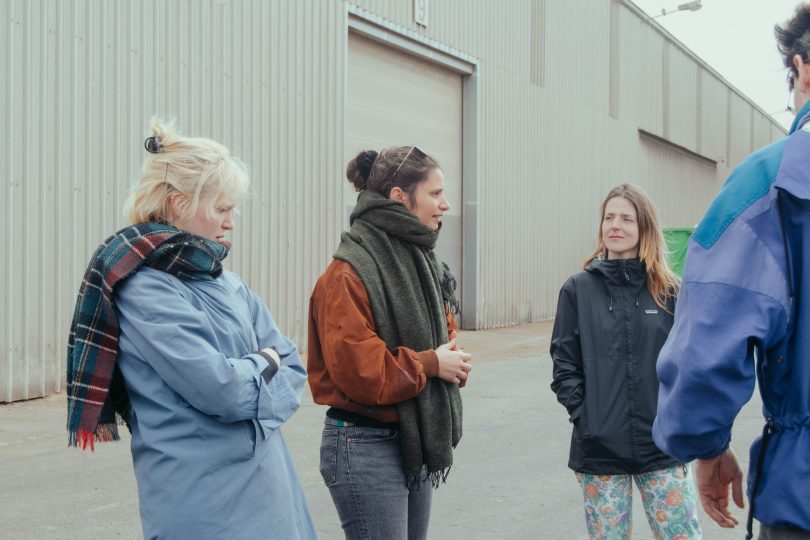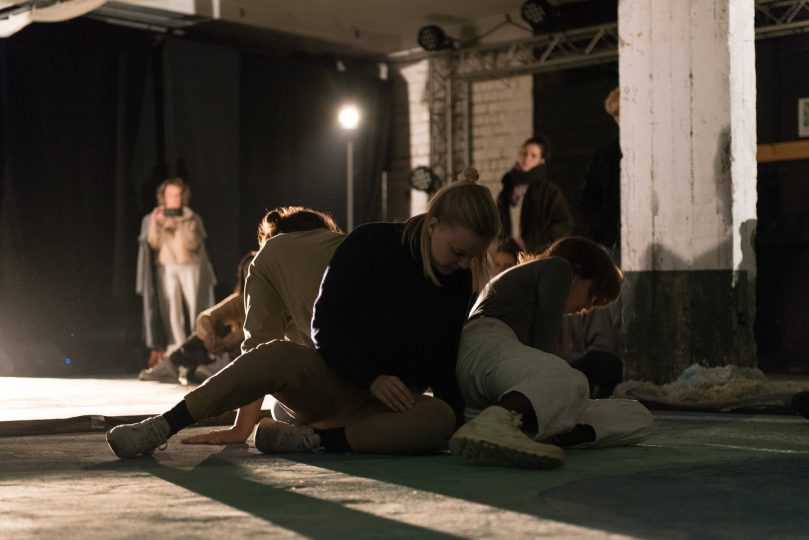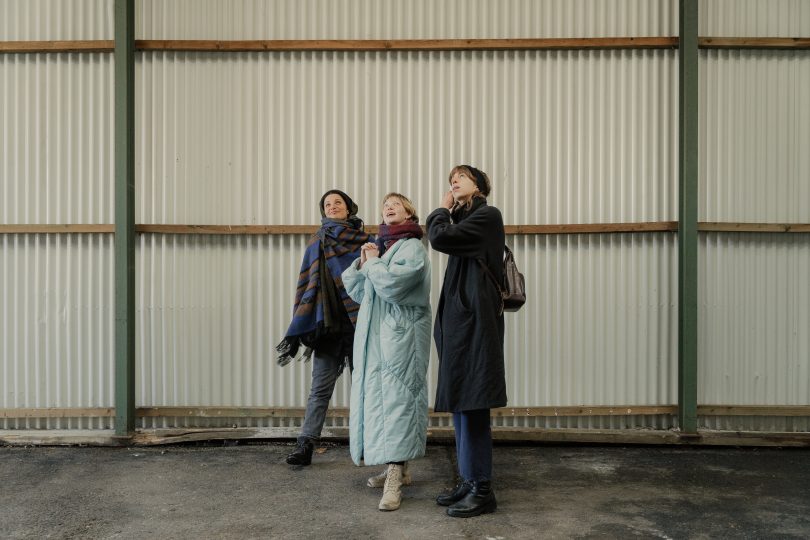 What inspiration did you find in the surroundings of the port of Bruges?
"When walking through the port we have been intrigued by the different kinds of movement that are visible and the choreographies that the different elements were creating – intertwining smoothly and hardly at the same time. The space felt also inviting to connect with the possible stories that inhabited the space: from its workers, passersby, neighbors, birds, ships, the regions the harbor connects us to,…"
Can you tell something about the artistic project you will present on KONVOOI?
"These past months we have been working within our own practice on how to create a soft immersive space. In our previous works we have always worked in formats where the audience is scattered around in space, able to move around freely but now we felt the need to develop this playing together further and find new methods to invite the audience to dance and compose together. For Konvooi we would like to try out some of these proposals we came up with and are curious to build a performative proposition through some days of the festival, developing contexts for different forms of agency."
More about NOON Collective
Check their website www.haveyoueverbeenclose.com
Facebook: @nooncollectief
Instagram: nooncollectief
Take me there